"Secrets of the Soil" is a podcast dedicated to empowering people with soil knowledge. Hosted by Regen Ray, "Secrets of the Soil" offers tips and tricks on improving soil health, as well as expert interviews on related topics.
Tune in to gain insights from experienced soil enthusiasts, mentors, and learn how to heal the planet and thrive. The more Regen Ray learned about the wonderful world beneath our feet and the power of soil, the more he wanted to share this knowledge with the world.
Support the podcast with Merch!
Now you can proudly display your love for healthy soils with our range of tees, cups, mugs, bags, tote bags, and more! By wearing our soil-friendly merchandise, you'll not only support your favorite podcast, but also spark conversations and raise awareness about the importance of nurturing our soil.
We appreciate your continued support, and by purchasing our merchandise, you directly contribute to the growth and success of "Secrets of the Soil." Together, let's spread the word about healthy soils and make a positive impact on our planet!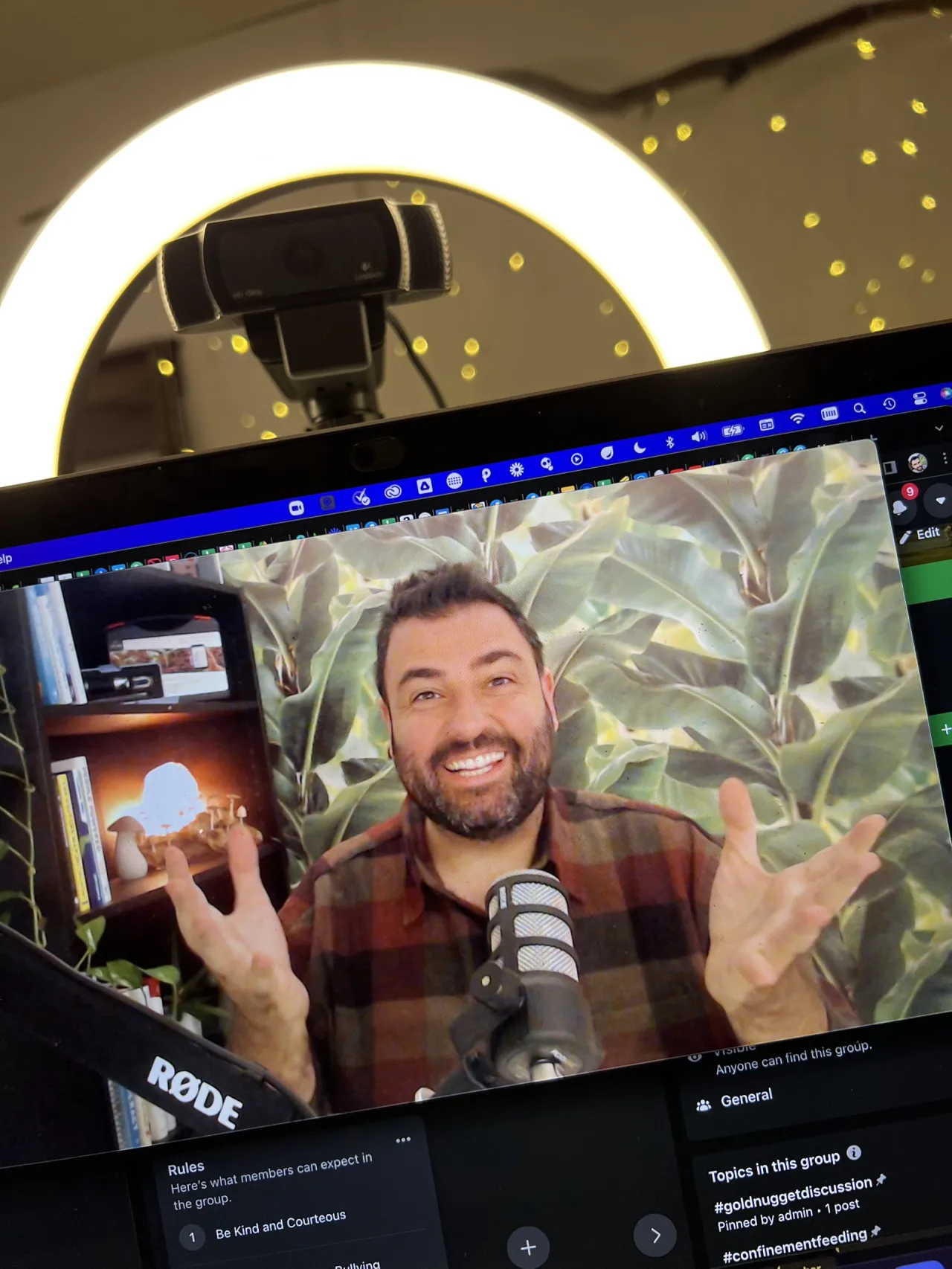 Ray is a Professional problem solver and get-things-done guy who takes multi-tasking to a whole new level while helping others to grow their business.
With a strong background in marketing, podcasting, mentorship, management, farming and a plethora of other endeavours, Ray Milidoni can be described as a wealth of regenerative expertise collated within just one mind.
What does regeneration mean to you? For Ray, it's a persistent pursuit of knowledge, improvement, and possibility. It's taking new, creative approaches to problems that have been previously "unsolvable" and solving them. It's providing a wealth of knowledge to people who need it most, for them to take the next step in building their business. It's coaching individuals who feel as though they're stuck in a rut, confined to their current status, rather than their possibility for greatness.
A sharp mind is one of the most useful tools Ray possesses. The Razor Sharp Show podcast that he hosts is a true testament to his keen, logical, emotional and interpersonal intelligence. His discussions with people from a range of different industries and backgrounds are thought-provoking, energized and 1000% motivating.
Working with Ray is an experience that many have described as genuine, passionate, extraordinary, and inspiring. Reach out to him today if you're ready to place your problems into his highly capable hands and come away with the means to fully regenerate your business or your lifestyle.
Want to Wear Your Soil Loving Values on Your Sleeve—Literally!
Check out the range of Soil Loving Merch! – https://soillovers.myspreadshop.com.au/
Do you love soil? Do you want to promote healthy soil practices but don't know where to start? Look no further than your wardrobe! Wearing soil-friendly merchandise is a great way to start conversations about the importance of healthy soil. 
Not only will you be supporting your favourite podcast, but you'll also be encouraging others to learn more about the benefits of healthy soils. 
Here are some of our favourite soil-themed items to get you started.
Be a guest on our Podcast
Do you love to talk about soil! We love for you to share your secrets on our podcast. Ray's always got the microphone ready to record soil secrets! 
Send Ray an email as to why you would be a good fit for the podcast – ray@milidoni.com.au 
Created by Soil Lover "Regen Ray" Milidoni under Creative Commons license. We create this content to make an impact and inspire change not to keep it a secret. If you would like to help turn this podcast into blogs, books or other content please do so, you have full permission. No need to ask, it's created for the commons. 

A Creative Commons license is one of several public copyright licenses that enable the free distribution of an otherwise copyrighted "work". A CC license is used when an author wants to give other people the right to share, use, and build upon a work that the author has created.
We acknowledge First Nations owners of Country and their continuing connection to the land, waters and culture across Australia and from all over the world. As Soil Lovers we respectfully acknowledge the Traditional Custodians of all the lands on which we work and pay our respects to the Elders past present and emerging. When caring for your land take a moment in stillness to respect the wisdom your land is sharing with us.